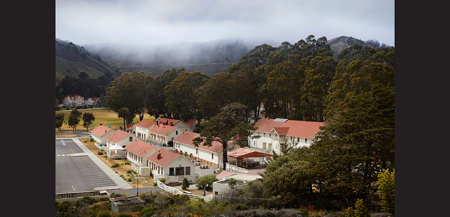 ---
Bay Area Discovery Museum
Olson Kundig
---
Bay Area Discovery Museum applies the latest research to develop STEM (Science, Technology, Engineering and Math) learning experiences that transform the way children learn. Five new permanent exhibits blend this research with architecture and exhibit design:
Tot Spot introduces infants and toddlers to STEM concepts during a crucial time in their brain development. Tactile experiences across two rooms invite touch and engagement, including a waterbed and gently rolling landmasses, helping build vital language, motor and social skills. A unifying black and white mural features local animals and plants.
How Things Work displays familiar items in section, revealing their inner workings. This exhibit empowers children to ask questions and challenge their understanding of familiar objects. Items include household appliances, a full-size pool table, a circuit board and a Mini Cooper, as well as a climbing structure and "attic" perch overhead. Designed for 3 – 10 year olds, the Try It Studio features adaptable machines that encourage experimentation. Children can change the speed and rotation of a kinetic drawing arm to impact the shapes it creates, demonstrating cause and effect. An interactive music box encourages children to plan ahead to change notes and alter the tune, developing sequencing skills. Two new exterior exhibits revitalize outdoor spaces. Faith—a decommissioned commercial boat—replaces a beloved but undersized boat exhibit. A new climbing activity, Gumnut Grove, allows children to refine their gross motor skills and develop confidence. The sculptural design is inspired by seedpods of eucalyptus trees.