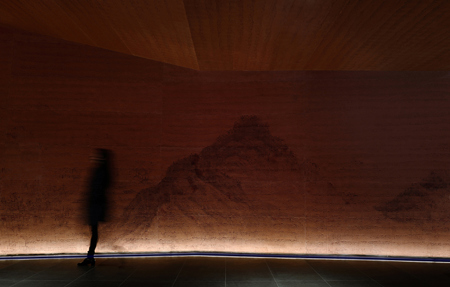 ---
VERGE Creative Design Co.
VERGE Creative Design Co.
---
Located on the fifth floor of a large shopping mall, the overall positioning of Guangzhou Book Center is to build a new urban reading experience space based on the city's traditional cultural lineage, by exploring the diverse connotations of Guangzhou's local culture and life, and using traditional and natural aesthetics as the spatial carrier.
Due to the rapid development of urbanization construction, the relevance of human and urban culture and emotion is often neglected in the creation of urban space due to the excessive pursuit of commerciality. The space is designed to shape each theme reading space through Guangzhou city symbols and urban imagery. From the perspective of the city, the narrative spaces with different themes are used to spread the tradition and diversity of urban culture, stimulate people's desire to know in the space, and enable local culture to grow together with the city in the process of rapid urbanization. In today's universalized electronic technology, the existence of physical bookstores is in itself a continuation of spiritual culture, which is real life and at the same time a place for citizens' cultural gathering. The design evokes the emotional resonance of traditional cultural space through simple materials, traditional construction and urban symbols to bring citizens back to the experience space of urban reality.